LCS Home | Language Services | Culture & Diversity | Refugees/Newcomers | Families & Community | PD/Endorsement
Jordan District has 62 refugees and 740 newcomers. There are 4,778 English Language Learners. Students represent over 63 different languages (Updated November 2022).
---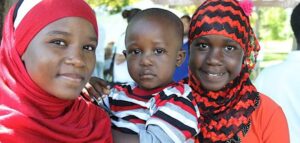 Catholic Community Services (CCS): "For over 45 years, Catholic Community Services of Utah has provided specialized foster care services to hundreds of unaccompanied children from around the world. These children entered the U.S. without their parents or an adult to care for them."Asian
Association of Utah (AAU): "In 1977, a group of Asian refugees and immigrants living in Utah saw a need for additional supports and services beyond the scope of existing resettlement agencies. At that time, Utah was a key resettlement state for refugees coming from Southeast Asia, China, Vietnam, Cambodia, and other Asian countries. In response to this need, the Asian Association of Utah was founded in a small classroom."
International Rescue Committee (IRC): "The International Rescue Committee responds to the world's worst humanitarian crises and helps people whose lives and livelihoods are shattered by conflict and disaster to survive, recover and gain control of their future. In more than 40 countries and in 26 U.S. cities, our dedicated teams provide clean water, shelter, health care, education and empowerment support to refugees and displaced people. Here are highlights of our impact over the last year:"
Jordan Education Foundation (JEF) is taking donations to help fund field trips, activities, educational supplies, etc.
Volunteer: If you would like to help chaperone field trips, tutor students, translate during school, etc, please contact Toni Brown