LCS Home | Language Services | Culture & Diversity | Refugees/Newcomers | Families & Community | PD/Endorsement
---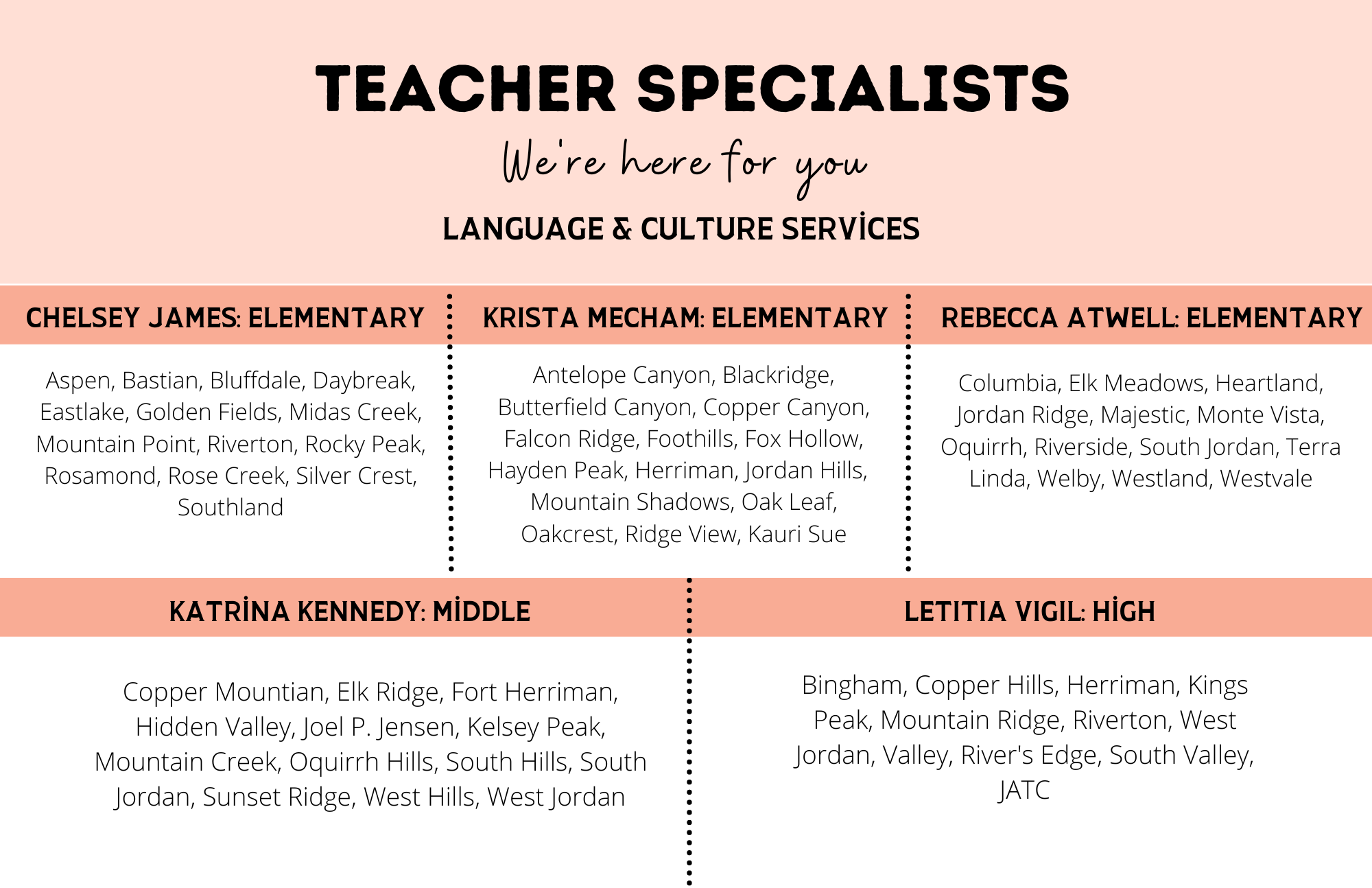 ---
Interpreting & Translation
The Language and Culture department provides interpreting and translation services to facilitate more effective communication between home and school in support of student learning needs.
Outreach Translator
Our outreach interpreter/translator organizes and coordinates the translation of documents and assignment of interpreters and helps leaders, administrators, teachers, and community members understand the nuances of translation/interpretation so that we can serve you well.
School principals, assistant principals, and JSD department administrators may request interpreting and/or translation services by completing the Interpreting and Translation Services Request Form. The Language and Culture department will respond to requests within one business day. If no interpreter is available, contact either Michelle Love-Day, Director, or Nicole Woodburn in Language and Culture Services 801-567-8124. They will contact an outside agency to try to fulfill the request. If you do not hear back within one business day, please contact Nicole Woodburn in Language and Cultural Services, 801-567-8124.

Sign language interpreting is provided by our special education department. For information on requesting a sign language interpreter, please click this link.
Interpreter Etiquette
Speak clearly.
Ensure the interpreter can see both you and the family.
Make eye contact with the family you are speaking with.
Remember, you are speaking with a family, not the interpreter.
Avoid slang and idioms that are not easily interpreted.
Give the interpreter time to finish phrases.
---